Warning
: Undefined array key "margin_above" in
/var/www/wp-content/plugins/ultimate-social-media-icons/libs/controllers/sfsiocns_OnPosts.php
on line
619
Warning
: Undefined array key "margin_below" in
/var/www/wp-content/plugins/ultimate-social-media-icons/libs/controllers/sfsiocns_OnPosts.php
on line
620
This elephant crochet pattern is just the next in a long line of appliques I've made. Appliques are one of my favorite embellishments! They use up leftover bits of yarn, can be used in a lot of different ways, and do not take a lot of effort!
They be sewn onto clothes as patches, added as a final embellishment to a blanket, or as coasters. In the case of these cuties, I added them to my kid's craft box, to be used for later rainy-day craft projects.
This elephant crochet applique ended up in the kid's craft box.



Free Pattern — Pin it now, Make it Later
Hook Size: 5mm
Elephant Head
Magic Circle
SC 8 into circle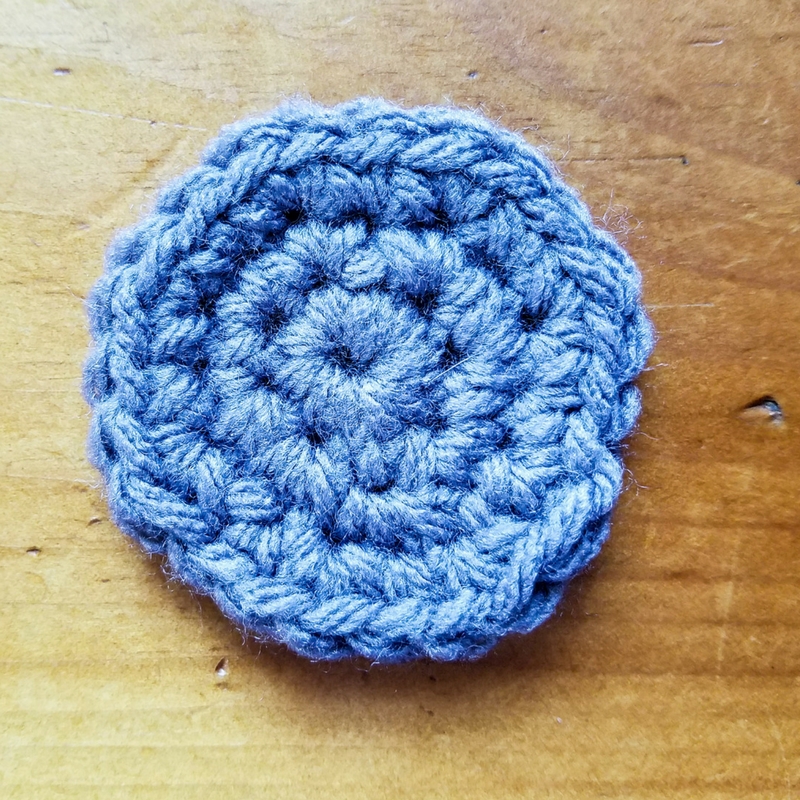 Ch 1
2SC in each stitch around = 16 SC
Ch 1
*2Sc, 1 SC* = 24 Stitches
Fasten off, weave ends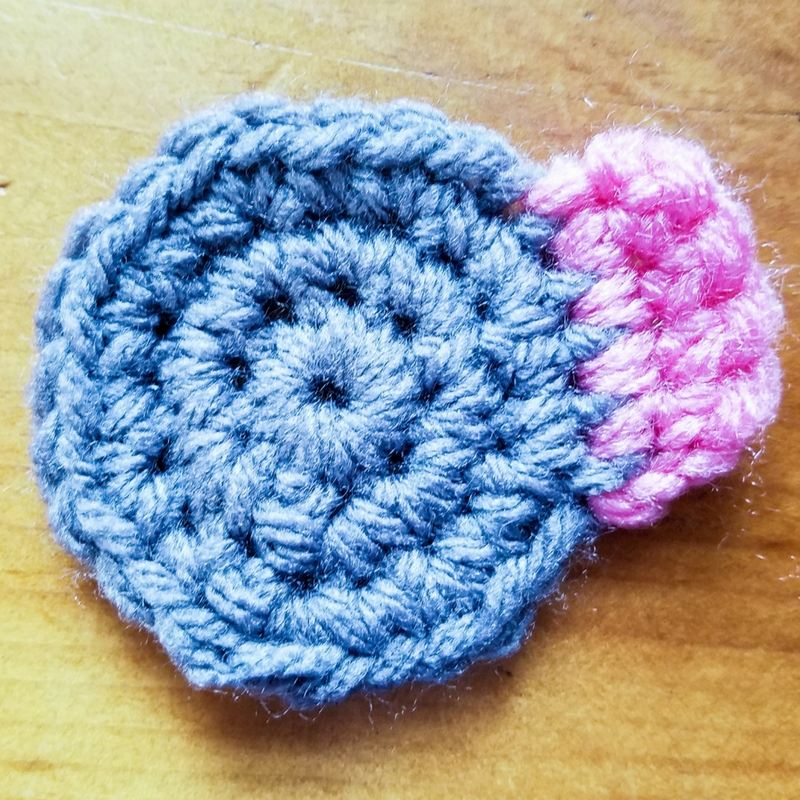 Elephant Ears
Using Complimentary Ear Color
Alip stitch to Attach to any stitch
1SC in next 4 stitches , slip stitch into 5th stitch= 5 Stitch
Ch1, Turn
SC in each stitch = 5 stitches.
Fasten off, weave ends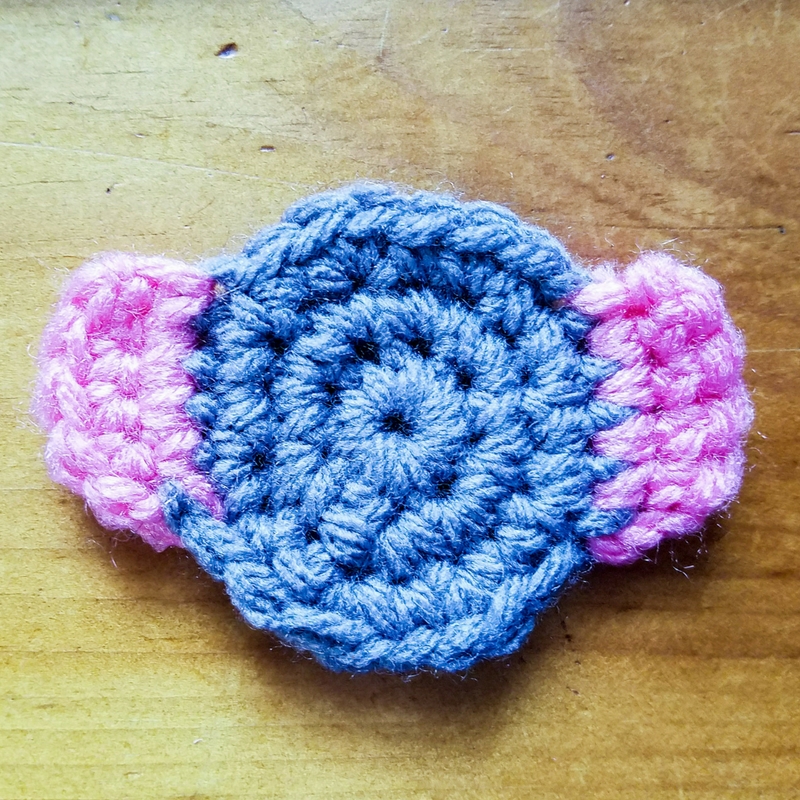 Make an ear on the opposite side of the circle. you can count stitches but I usually just eyeball it
Follow the same Ear steps for the second ear
Elephant Outline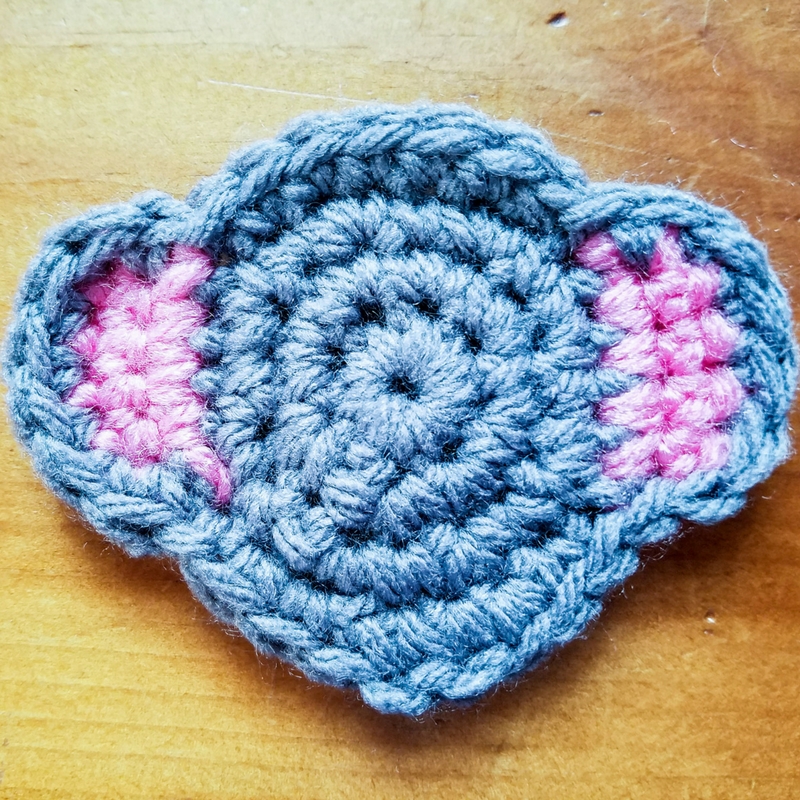 Switch back to grey
inset the hook where the chin of the elephant will be
SC all around the elephant head & Ears.
Fasten off weave in all ends



Elephant Trunk
Chain 16
Slip stitch in second chain from the hook. Slip stitch in each stitch. Leave a long tail, fasten off,
Sew onto center circle of elephant head. Weave in all ends.



Elephant Eyes
Use black yarn to stitch eyes. Weave in all ends. I hope you enjoyed this elephant crochet pattern!