Warning
: Undefined array key "margin_above" in
/var/www/wp-content/plugins/ultimate-social-media-icons/libs/controllers/sfsiocns_OnPosts.php
on line
619
Warning
: Undefined array key "margin_below" in
/var/www/wp-content/plugins/ultimate-social-media-icons/libs/controllers/sfsiocns_OnPosts.php
on line
620
Learning to crochet can be exciting but it can also be overwhelming. There are so many different yarns, hooks, and other tools, how do you choose?
This essential crochet tools list will take you through what is really needed to get started without breaking the bank.
THIS POST MAY CONTAIN AFFILIATE LINKS,
VIEW MY DISCLOSURE POLICY HERE FOR DETAILS.
Before getting started on any crochet projects, we'll show you the essential crochet tools. You might already have some of these in your crochet toolkit.
Yarn
Yarn is undoubtably one of the most exciting parts of crocheting. Walk through any yarn aisle of a craft/yarn store and prepare to be dazzled by all the colors, sizes, and variations.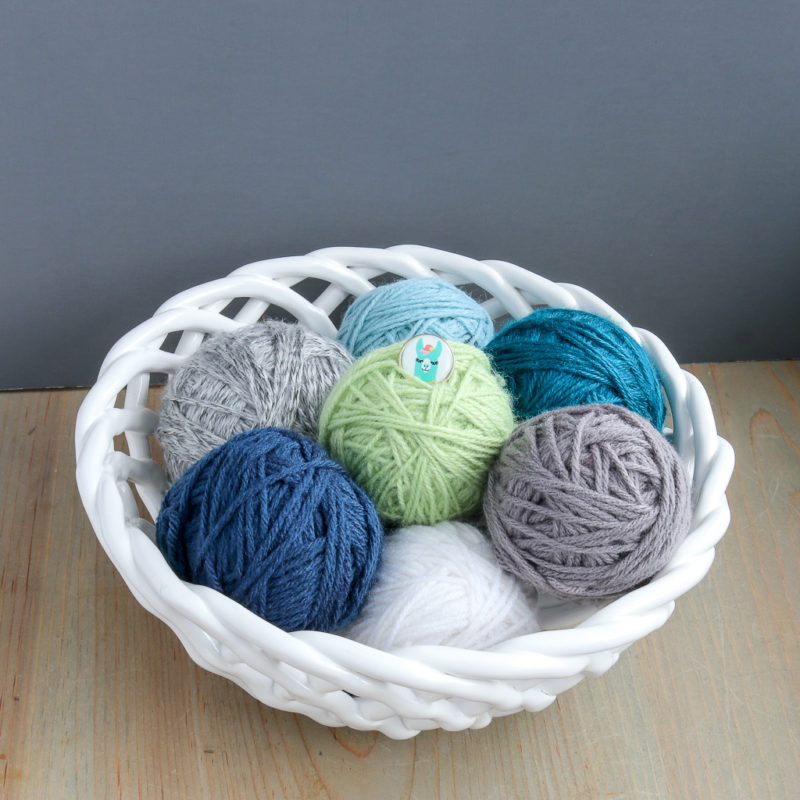 Yarn can also be one of the more confusing and overwhelming parts of learning to crochet. Yarn is categorized by weight. It can range from 0 -7. The weight of the yarn you choose will determine the size crochet hook you will use. The craft yarn council is the go-to authority for yarn weights
If you are just starting out, I would recommend using a light colored yarn that is a Medium 4. The reason I recommend a light colored yarn is because it is much easier to see your stitches.
Crochet Hooks
Just like yarn, crochet hooks come in different sizes, materials, colors, and textures. Don't get overwhelmed by all the different options. I have found there are three major brands found in most major retailers: Clover, Boye, and Susan Bates. Don't get caught up on all the fancy hooks just yet, right now it is all about learning how to hold the hook and make stitches.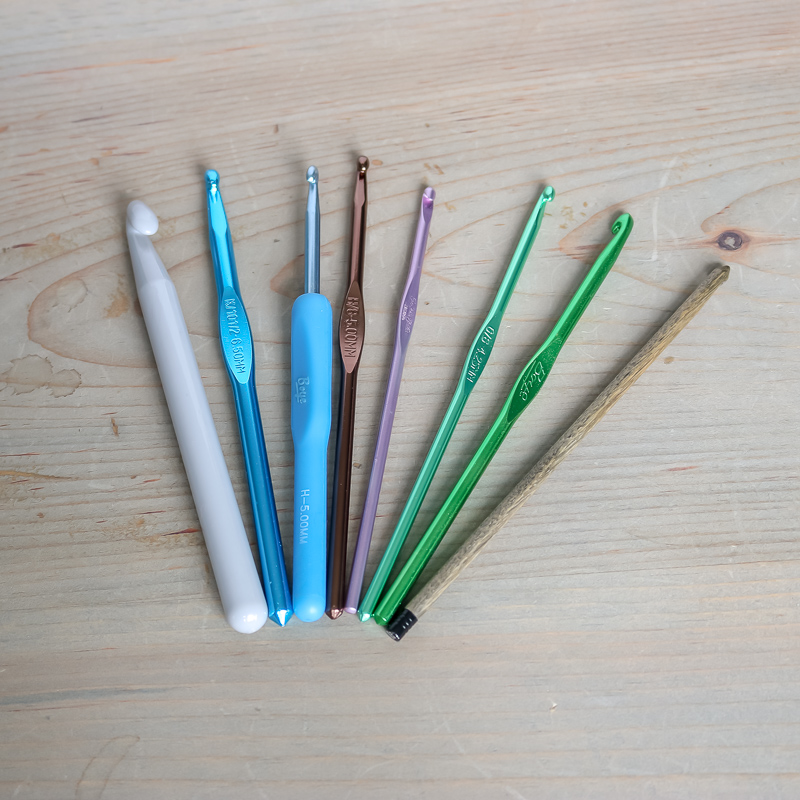 Since you are just starting out, I recommend buying a multipack of crochet hooks. This will give you a variety of sizes without investing a lot of money.
Scissors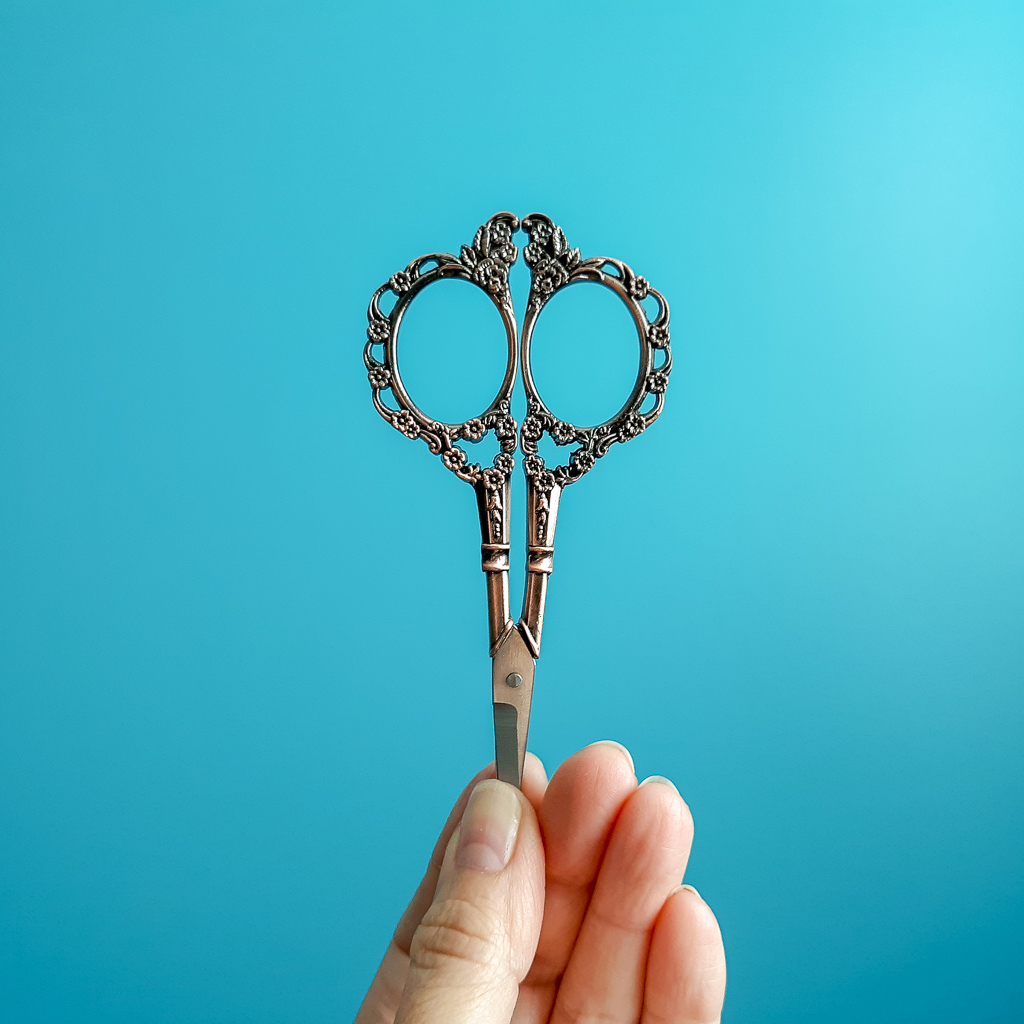 Fancy, standard, pointy or rounded tip, there are so many to choose from. These gorgeous scissors I use for every single project as well as a photo prop. I found them on Amazon here.
Needle for Weaving Ends
Darning needles, tapestry needles, the terms are typically interchangeable in the crochet-speak. What you are looking for a larger needle with a large eye opening, like these from Lion Brand, something more suited to yarn rather than thread. These are used to weave in all the yarn ends of your project.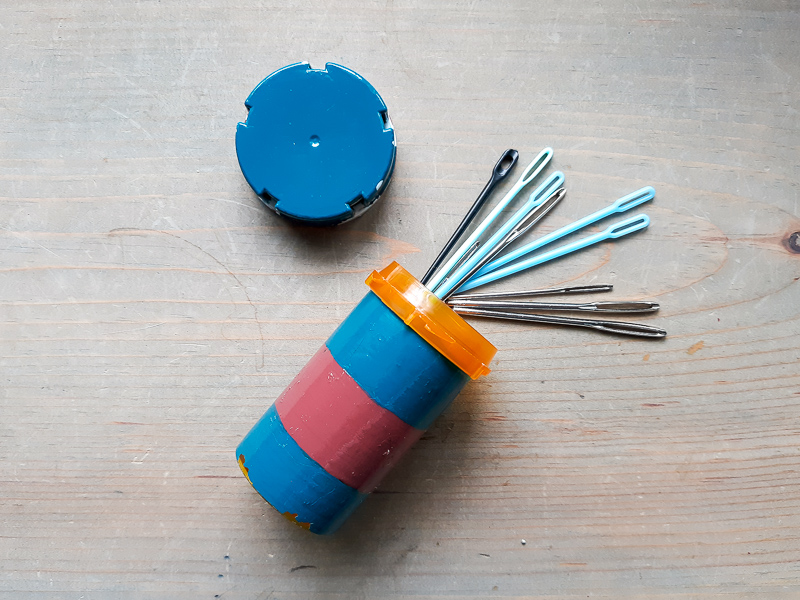 There are a lot of different ways to store your needles. I keep mine in a prescription bottle painted with nail polish. The bottle is perfect for keeping them in one place and fits well in any project bag, but also the locking top ensures my littles are protected from the sharp tips.
Tape Measure
Crochet is a type of construction, you are constructing fabric and making it into a specific shape. As with all construction it is import to be precise on your measurements.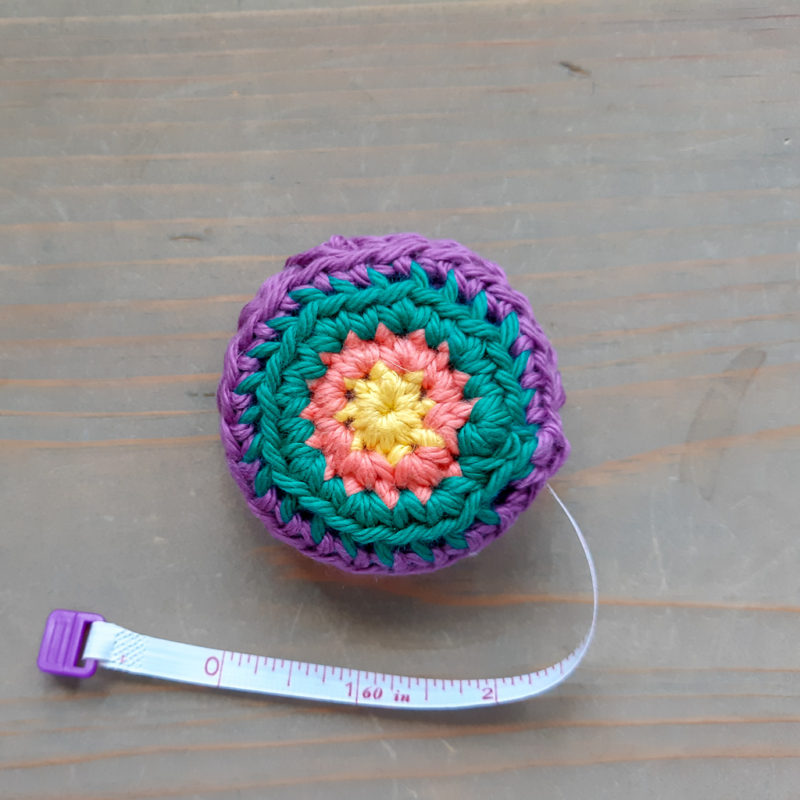 It doesn't seem to matter how many tape measures I actually own, I am always at a loss finding them. Probably because I like bright color tape measures and so do my kids. In a pinch, I have even grabbed the heavy duty one from the tool box.
Crochet Journal
It won't take long for the crochet ideas and inspiration to start flowing. You're going need a place to write them all down!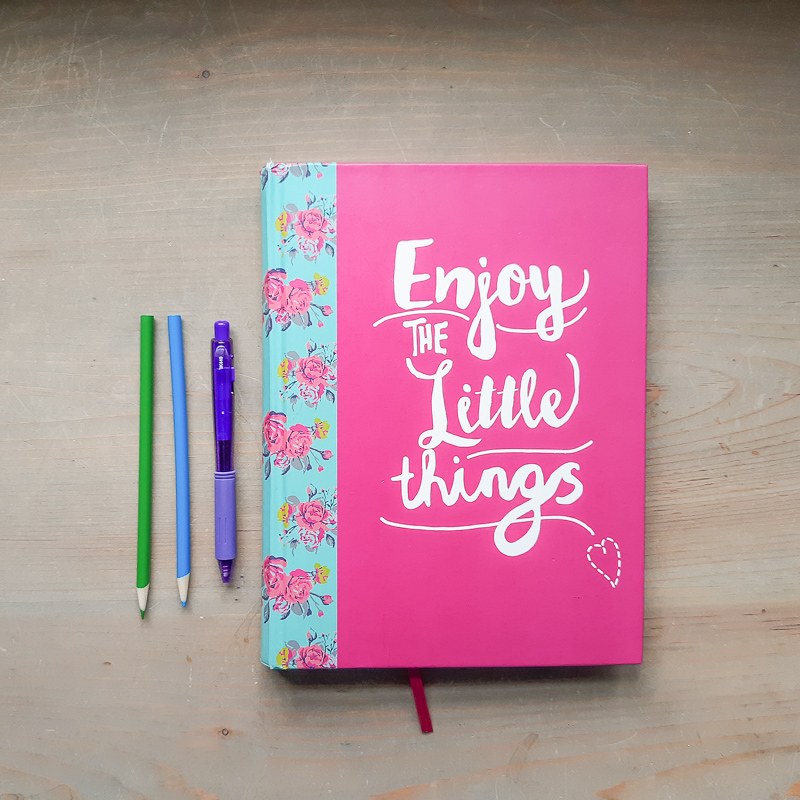 My crochet journal is filled with ideas, notes about patterns I'm writing or following, as well as a running list of my wips.
I prefer hardback, lined notebooks with a pretty cover.
Stitch Markers
If you're planning to do amigurumi then stitch markers are absolutely essential.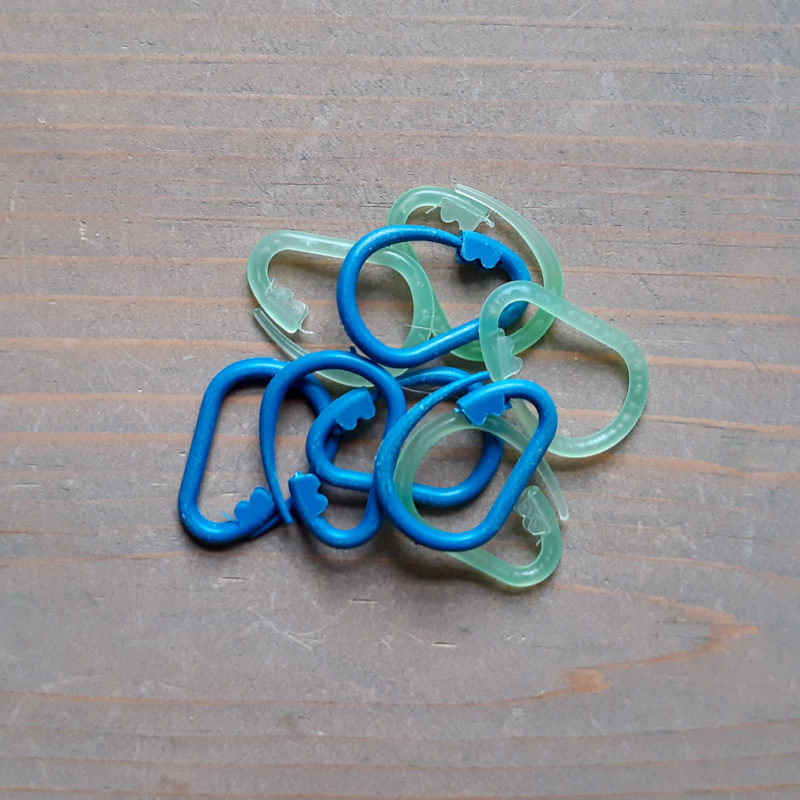 Even if you don't do amigurumi (I don't), I use stitch markers a lot when I'm working anything single crochet, especially in a round. They also come in handy, when making large, flat blankets with 100+ stitches. I mark every 25 stitches or so, to make end-row counting easier.
One tip about stitch markers. When I first started using them, I ran out very quickly because I have multiple projects going at one time. Don't buy the smallest pack. I recommend getting something like this.
Pom-Pom Maker
You might not think you'll make a hat with a pom-pom, but come winter, all the Facebook crochet groups will be flooded with hat patterns adorned with pom-poms. Next thing you know, you'll have more pom-poms, than you know what to do with.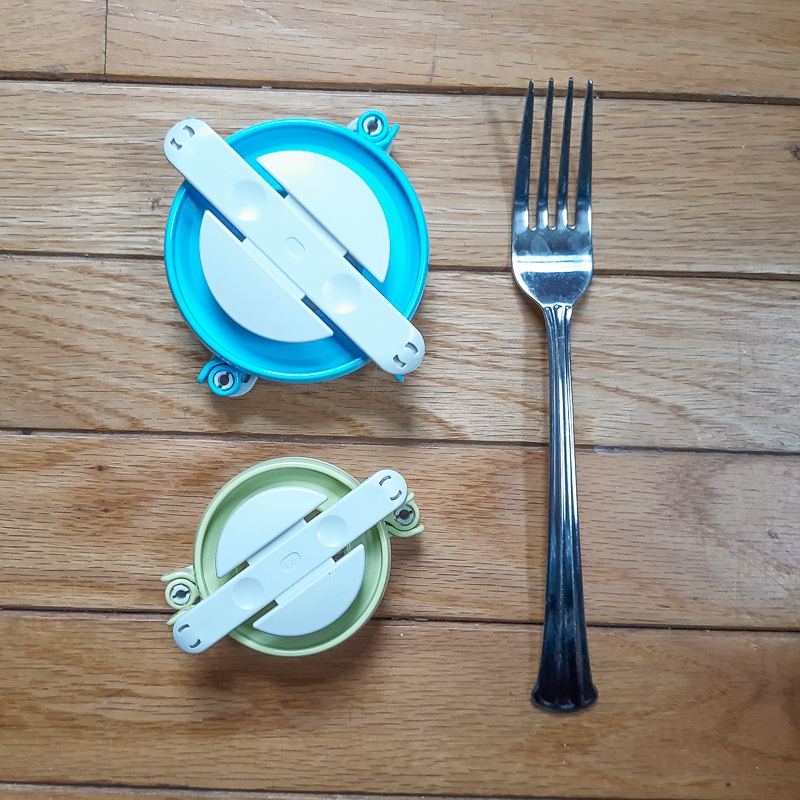 These are the three pom-pom makers I use. The two on the left Clover pom-pom makers. They make pom-poms that are 2 1/2″ and 3 3/8″ in diameter. The next is a plain, old dinner fork. The fork makes a pom-pom about 1 1/2″ in diameter.
Pom-poms just aren't for hats. Pom-poms are a great way to use up leftover yarn. String a bunch together for decorative garland. Blue and white pom-poms are great for an indoor "snowball" fight.
Gauge Swatch Tool
Gauge swatch tools are very handing for measuring gauge swatches for crochet. To use these, place the tool against your work and count how many stitches fit inside the cut out square.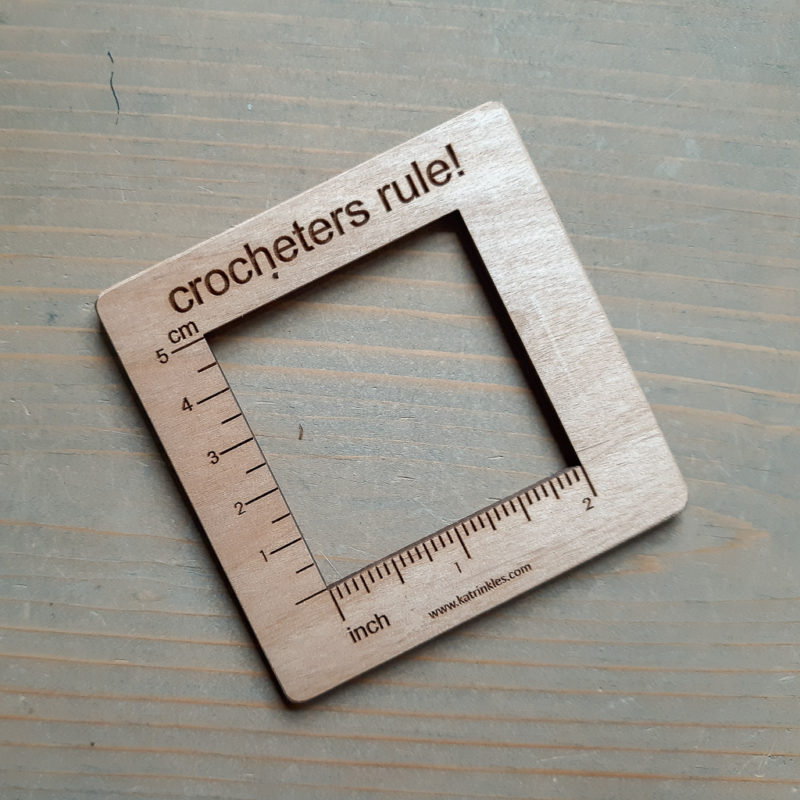 I think having a gauge swatch tool is essential in a long-term crocheters tool kit. As a brand new crocheter, you probably won't need one just yet.
Crochet Books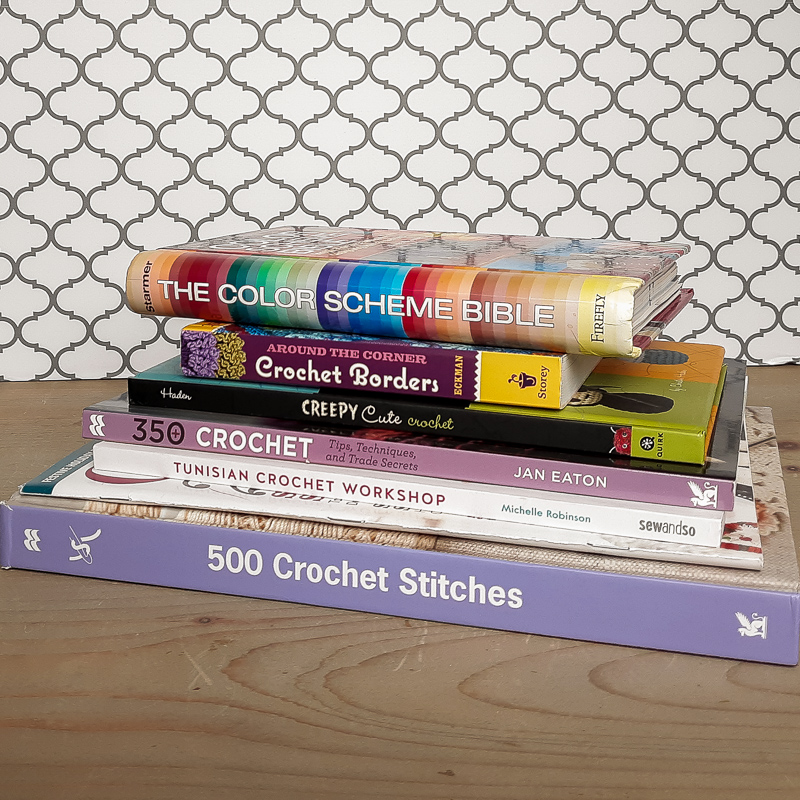 In my opinion, crochet books are one of the most valuable crochet resources you can have. There are so many different books that cover every aspect of crochet, from a book only about stitches, to learning Tunisian, to amigurumi. I love just flipping through my books, I always seem to notice something new.