Warning
: Undefined array key "margin_above" in
/var/www/wp-content/plugins/ultimate-social-media-icons/libs/controllers/sfsiocns_OnPosts.php
on line
619
Warning
: Undefined array key "margin_below" in
/var/www/wp-content/plugins/ultimate-social-media-icons/libs/controllers/sfsiocns_OnPosts.php
on line
620
Do you really need an excuse to visit a new yarn store? Meeeeeeee neither, but The Great Northern Yarn Haul has given me all kinds of excuses to visit as many New England yarn stores as possible!
THIS POST MAY CONTAIN AFFILIATE LINKS,
VIEW MY DISCLOSURE POLICY HERE FOR DETAILS.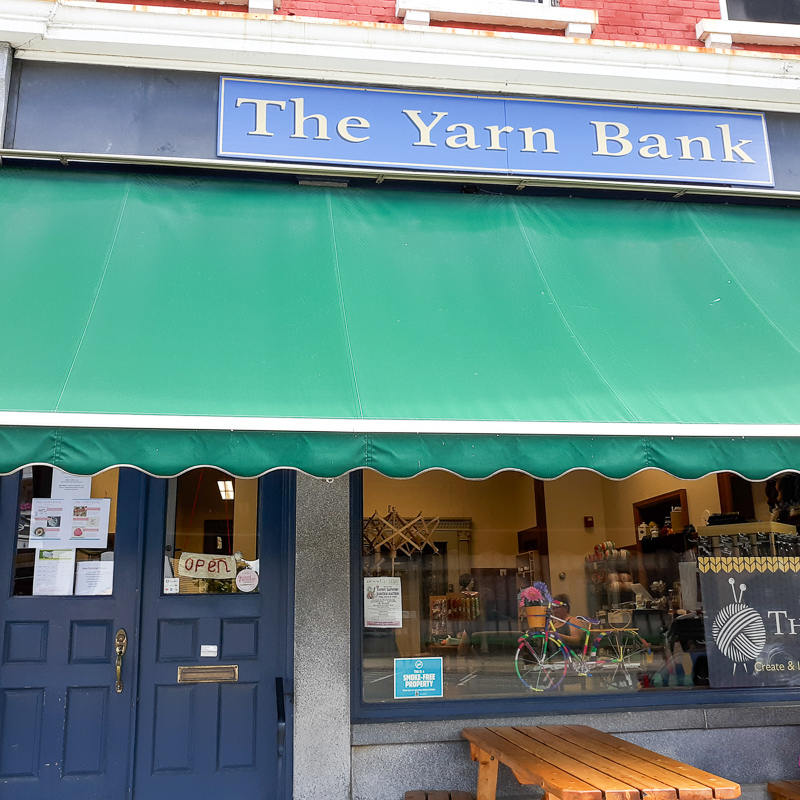 The Yarn Bank, St. Johnsbury, VT
The Yarn Bank is an independent yarn store on Main Street in St. Johnsbury, VT. The Yarn Bank opened in February of 2019 and is owned by Misty Colby
The Yarn Bank is located in a former bank and it still gas the door to the old bank vault way in the back. The yarn shop carries a wide variety of yarn, from standard yarns like Caron Simply Soft to small, batch hand-dyed yarn from local yarn dyers.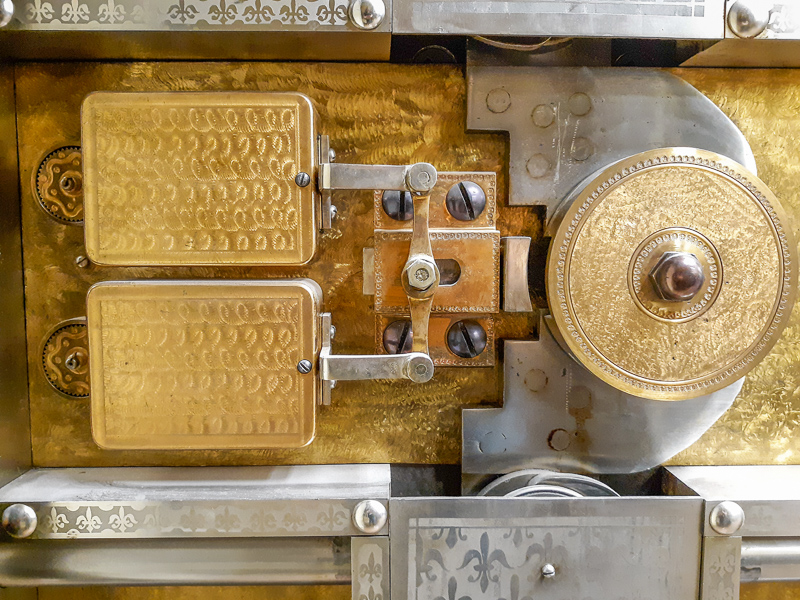 What Makes The Yarn Bank Unique
What makes The Yarn Bank unique? Easy. The Owner Misty. Not only is she super fun and knowledgeable, but she doesn't just knit, she crochets! [Pausing for angels to sing]. Extremely rare for a yarn store owner.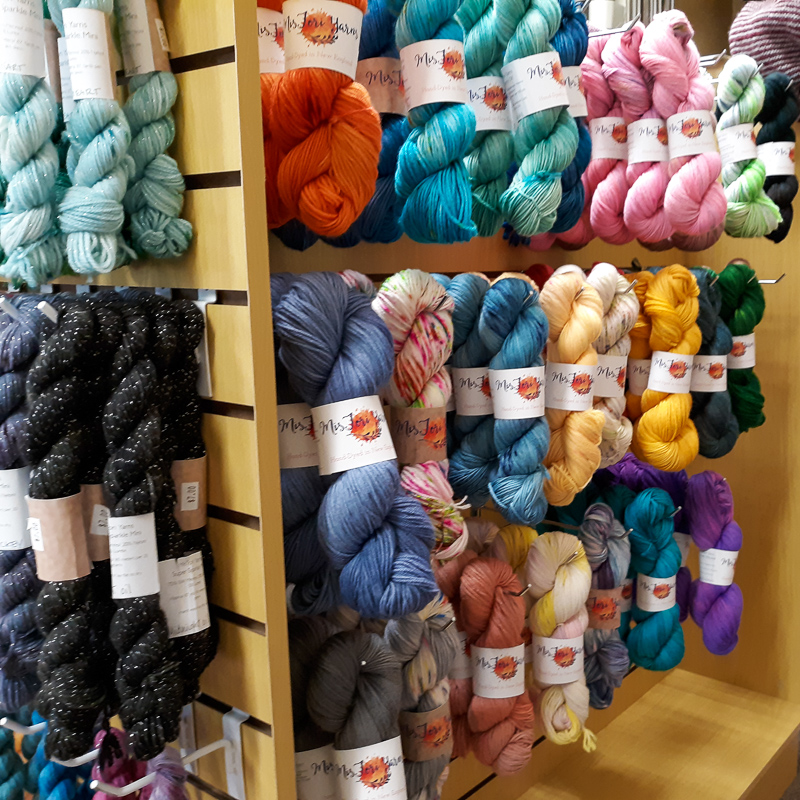 I have found most indie yarn stores are geared towards knitters, which is awesome if you are a knitter, but not so awesome if you are a hooker like me. So when I visit a local yarn store, I look at it from my crochet perspective. Sure all indie yarn stores have yarn and you can't crochet without yarn, but it is also fun to just talk about crochet and crochet projects! Not all yarn store owners have deep crochet knowledge.
Classes and Social Events
The Yarn Bank offers various drop in social events, as well as classes for crochet, knitters, or making charms out of polymer clay. Quite frankly, just walking into this yarn store is a social event!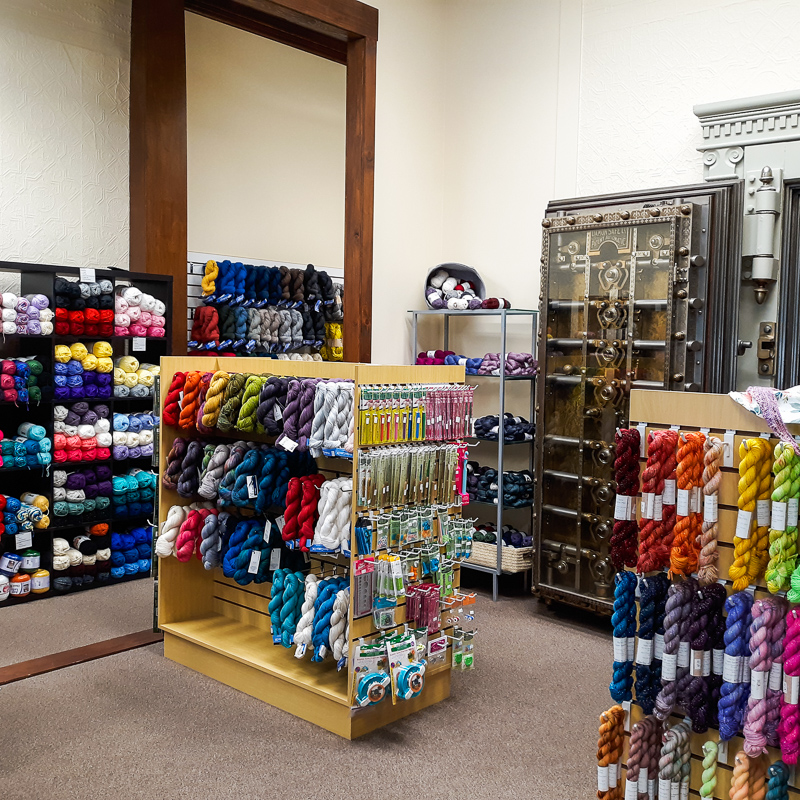 Honestly, I wished I lived closer to this yarn store. If I did, I know I would be here every week. Then I'd be broke, so maybe it is good that I don't live closer to the store.
If you are in the New England area, drop in at the Yarn Bank, they have a warm, fun, and very welcoming vibe, as soon as I walked in, it felt like walking into a friend's personal yarn stash.
Visit The Yarn Bank
Brick and mortar:
1194 Main St
Saint Johnsbury, Vermont 05819
They can be found on Facebook and Instagram:
Facebook @TheYarnBank
Instagram @TheYarnBankVT
After visiting The Yarn Bank, I highly recommend grabbing a sandwich and an avocado brownie at the deli in back of Natural Provisions.