Warning
: Undefined array key "margin_above" in
/var/www/wp-content/plugins/ultimate-social-media-icons/libs/controllers/sfsiocns_OnPosts.php
on line
619
Warning
: Undefined array key "margin_below" in
/var/www/wp-content/plugins/ultimate-social-media-icons/libs/controllers/sfsiocns_OnPosts.php
on line
620
Making a crochet shamrock doesn't get any easier than this pattern. This pattern builds on the Easy Crochet Heart Pattern I have previously posted.
This post may include affiliate links, view our disclosure policy for details.


Making this crochet shamrock is as easy as making a crochet heart, because that is all it is!
Using the Easy Crochet Heart pattern, you can easily whip out a lot of these cute shamrocks in a short amount of time.
The amount of yarn used in 1 shamrock was so small, my scale barely moved. The ball of yarn I started with was slightly less than 10g (shown below). This ball of yarn allowed me to make 2 complete shamrocks with 2 leftover hearts.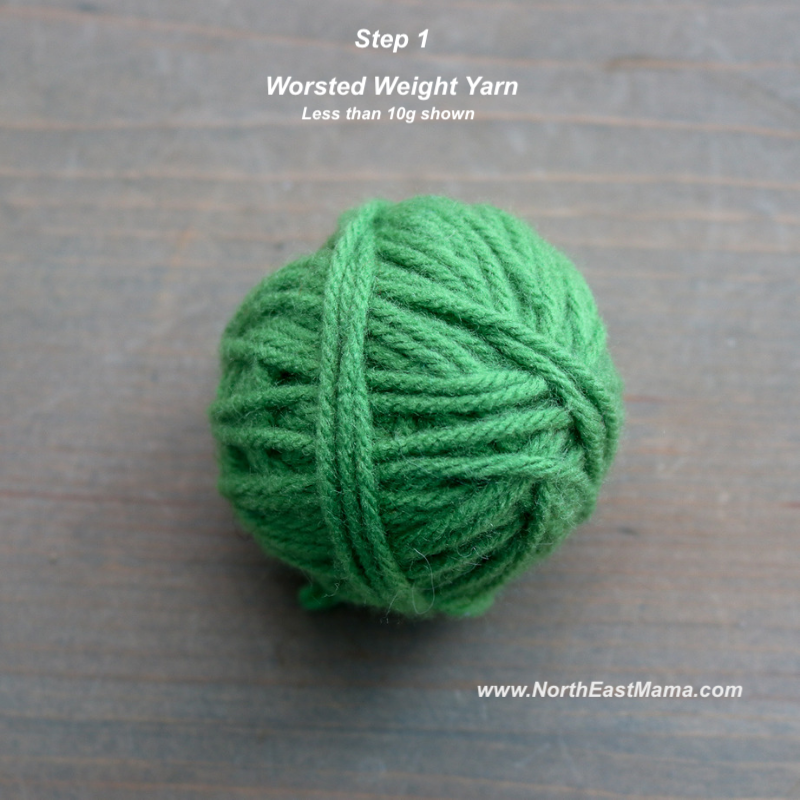 For this pattern I used a H8/5.00mm hook and worsted weight yarn. If you want a larger shamrock, use bulky yarn and a bigger hook. Smaller shamrock? Lighter yarn and a smaller hook. The amount of yarn you will need might be different than I listed above, but it will still be a small amount.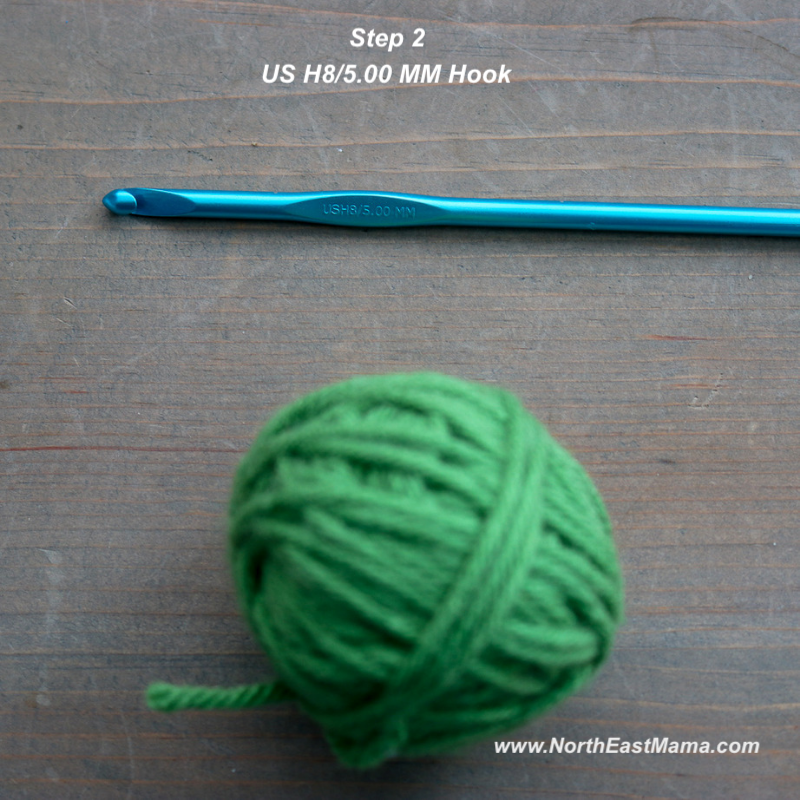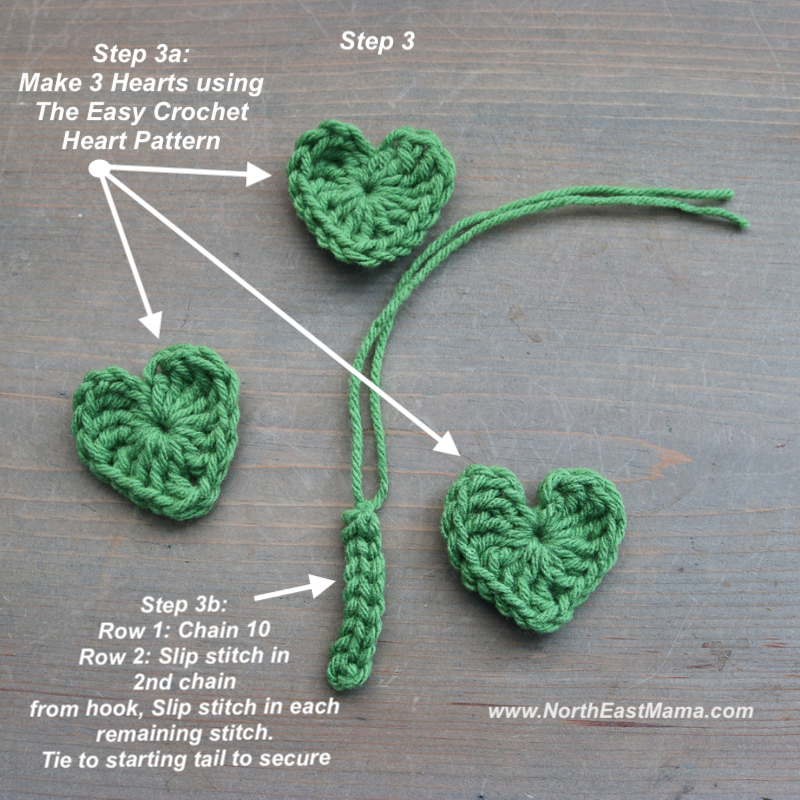 I left both tails about 6″ (15cm) long. I used both of them to attach the hearts to the stem.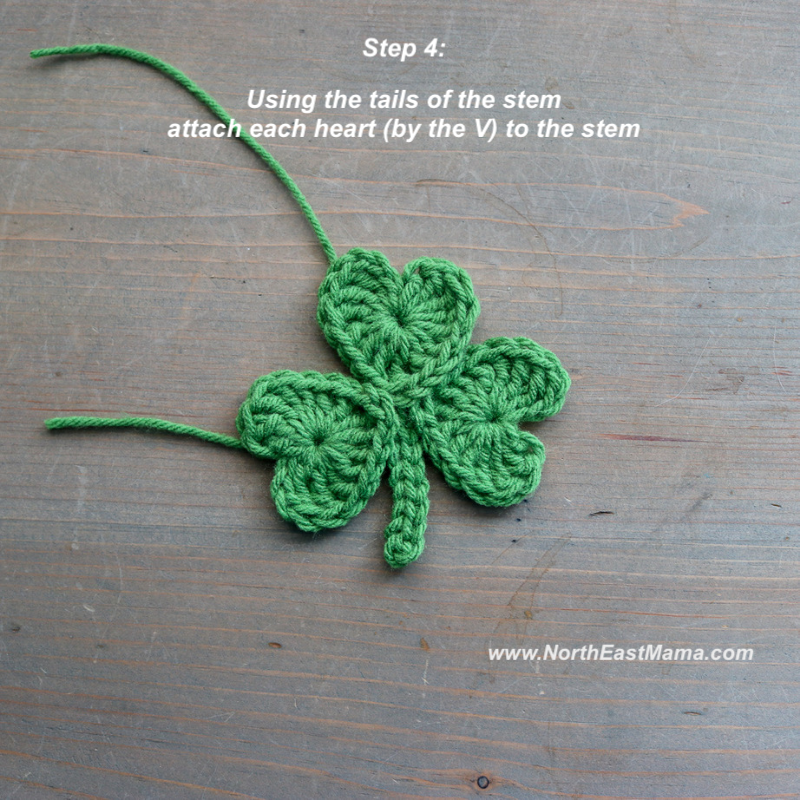 This next part is optional depending on your needs. You might skip it if you are going to immediately attach the shamrock to a blanket, hat, etc.
After I finished the shamrock, took photos, I realized I wasn't completely happy with it (they are going in the kids' craft box) I found the shamrock hearts too floppy. I cut another 6″ (15cm) strand of yarn and sewed the hearts to each other. I only sewed the first 2 back loops of each heart to each other. This gave it enough of a foundation to keep it from flopping.