Warning
: Undefined array key "margin_above" in
/var/www/wp-content/plugins/ultimate-social-media-icons/libs/controllers/sfsiocns_OnPosts.php
on line
619
Warning
: Undefined array key "margin_below" in
/var/www/wp-content/plugins/ultimate-social-media-icons/libs/controllers/sfsiocns_OnPosts.php
on line
620
The Foundation Half Double Crochet is a crochet technique that allows you to work your foundation row at the same time as your first row.
The Half Double Crochet (HDC) is my favorite stitch, so I use the Foundation Half Double Crochet (FHDC) a lot! It has made restarting a blanket because I miscounted so much less painful.  Need more than 10 starting chains?  Forget it!  I'll just use a foundation stitch.
How To Use
The FHDC can be used in any pattern calling for a series of chains followed by a row of HDC stitches. Simply make the exact same number of FHDC stitches in the first HDC row of the pattern. That is it!
This stitch can be used with any hook and any yarn weight.  For this photo tutorial of the foundation half double crochet (FHDC) stitch, I just grabbed what was close by, which happened to be:
Hook:  4 mm
Yarn: Loops & Threads Joy DK in Mint
Begin Tutorial
Note: This tutorial shows the first few stitches.  Repeat steps 15-19 to make a FHDC row as long as you need.
I've included some tips and tricks at the end of this post.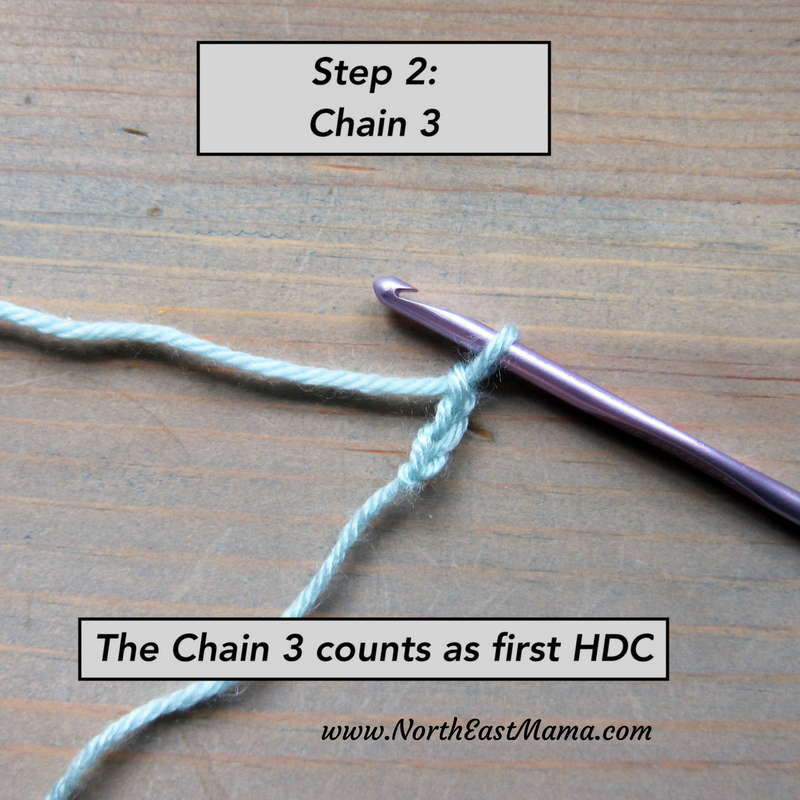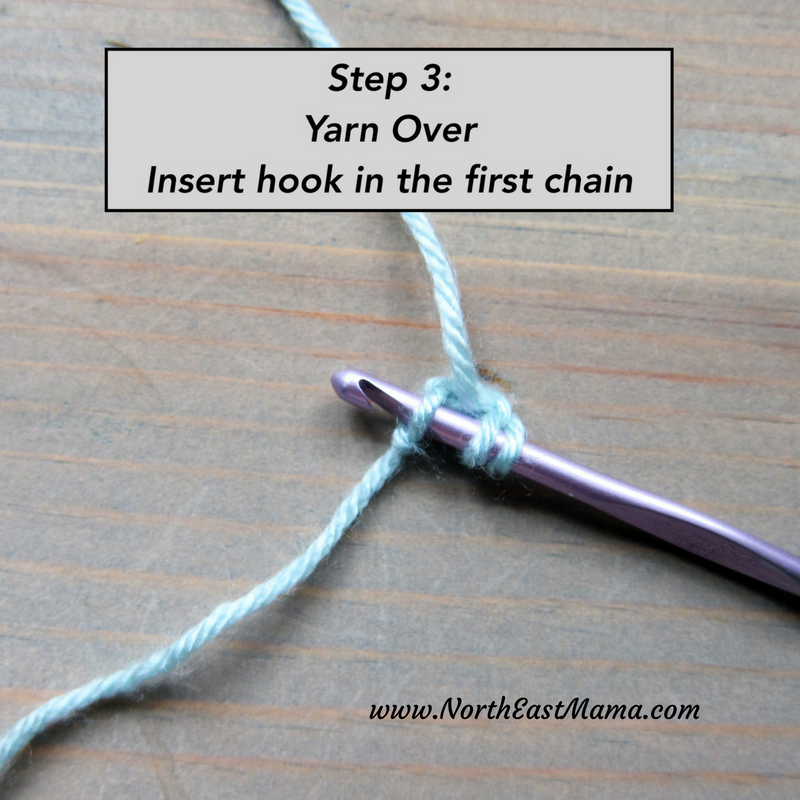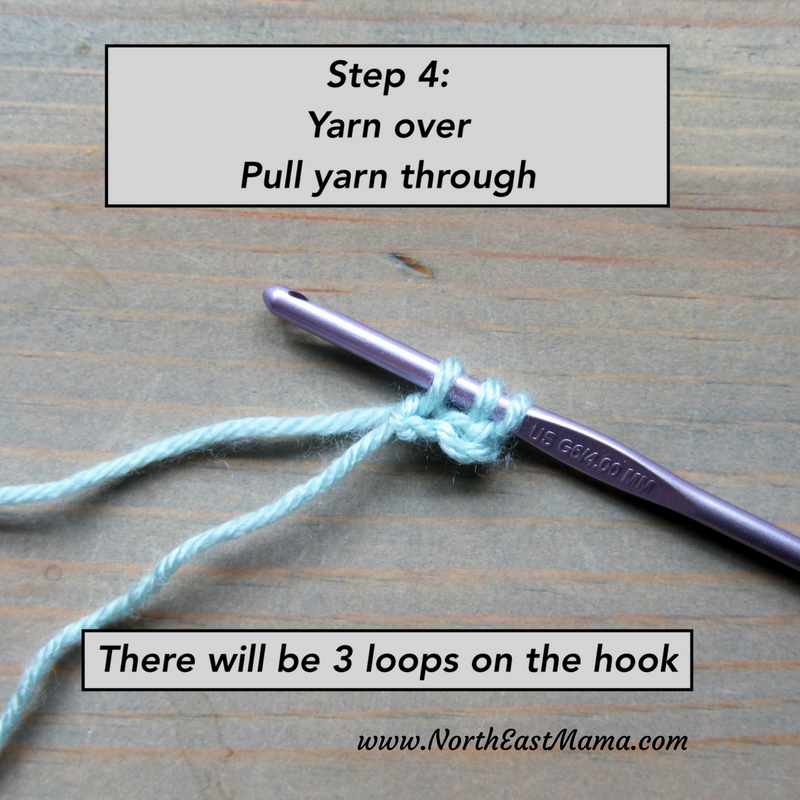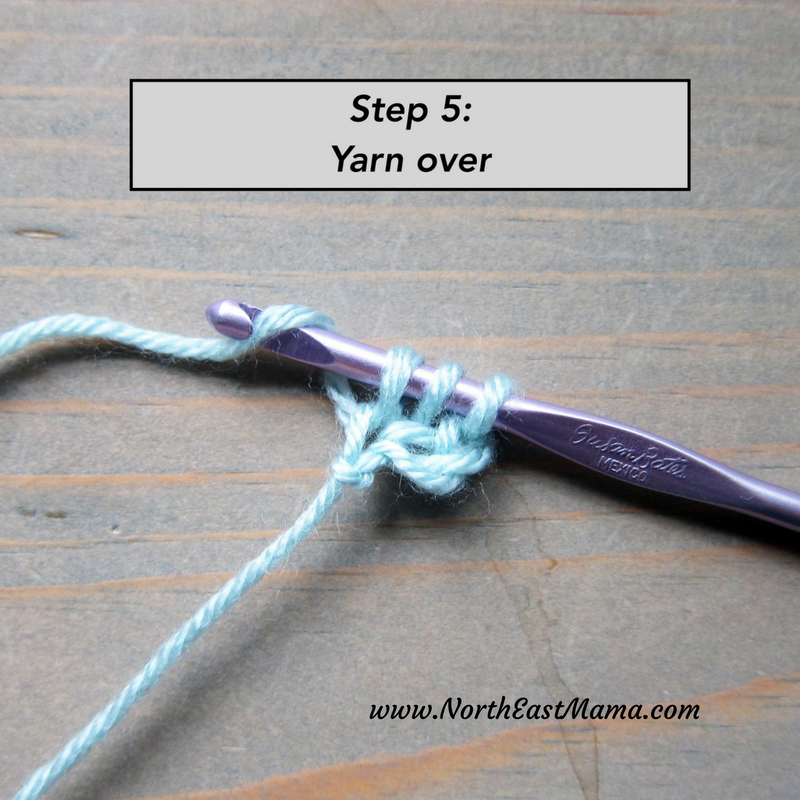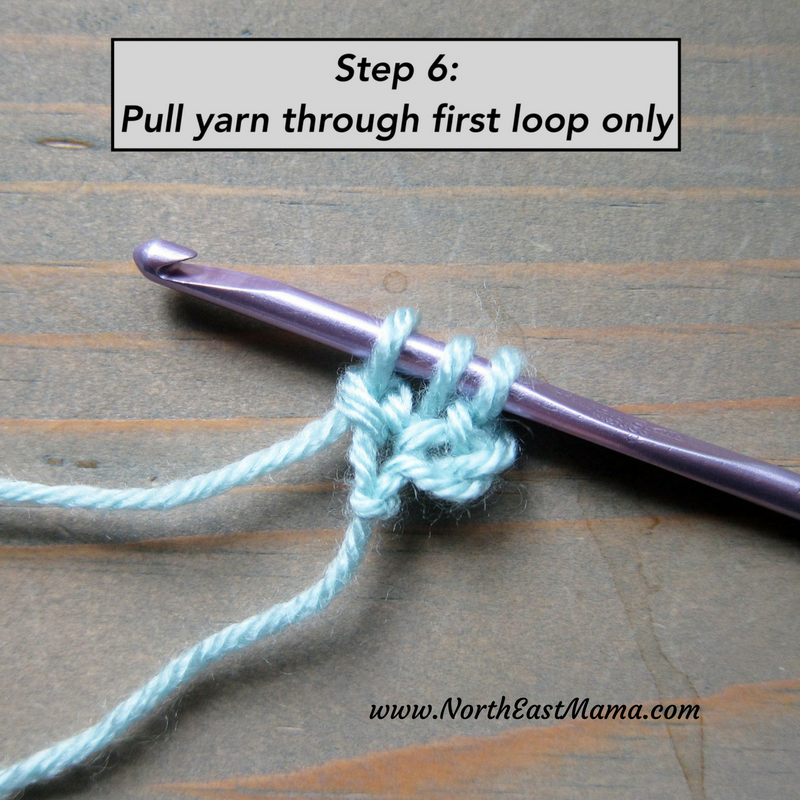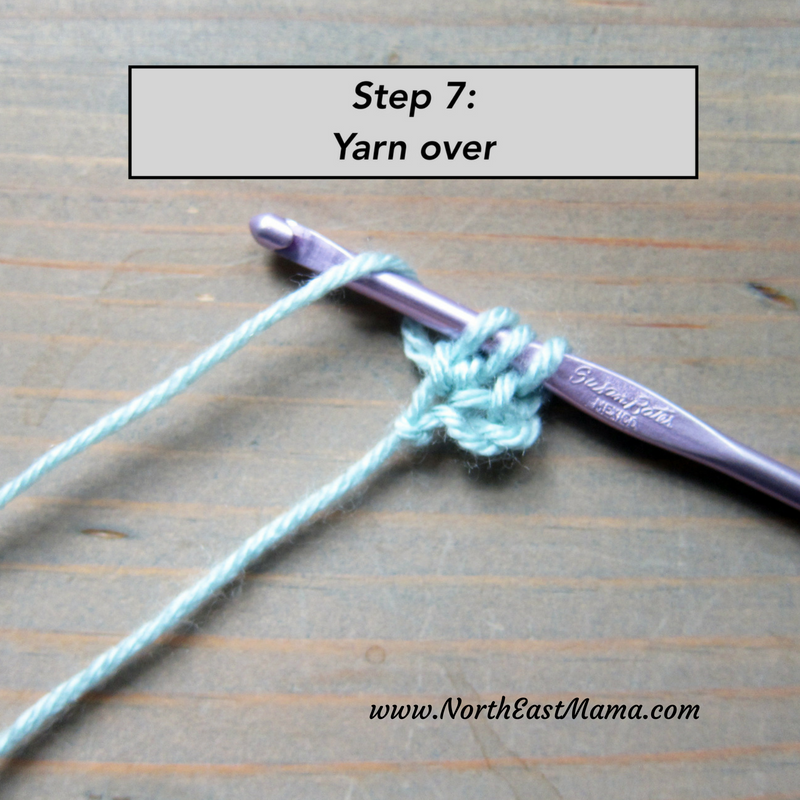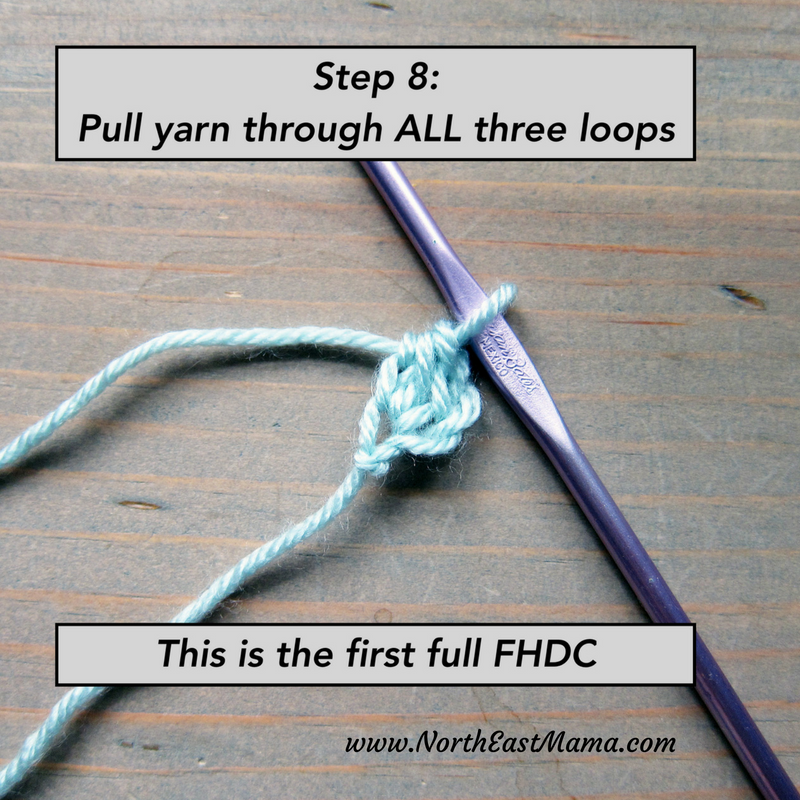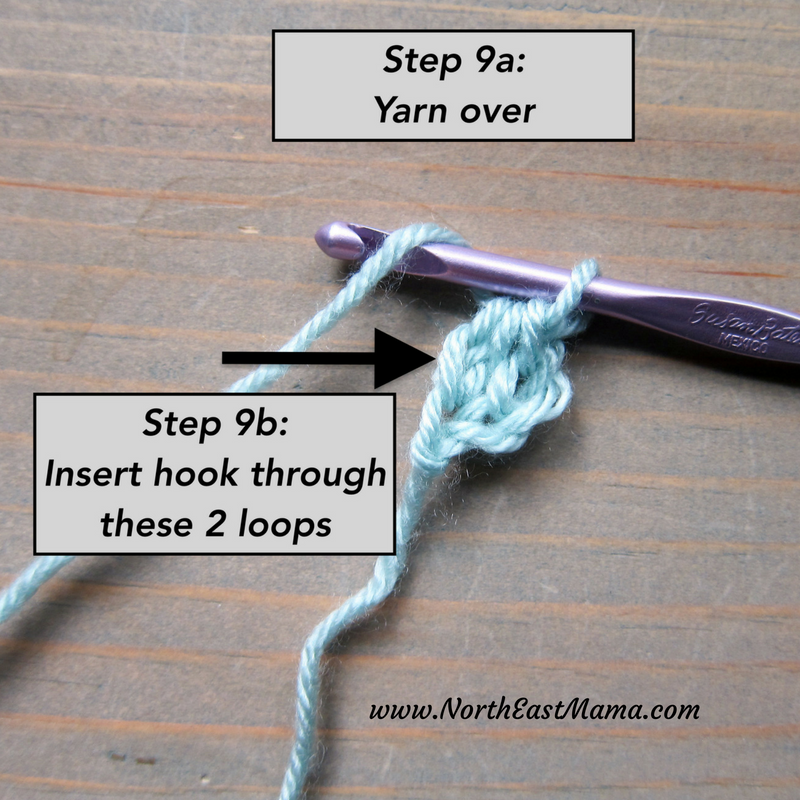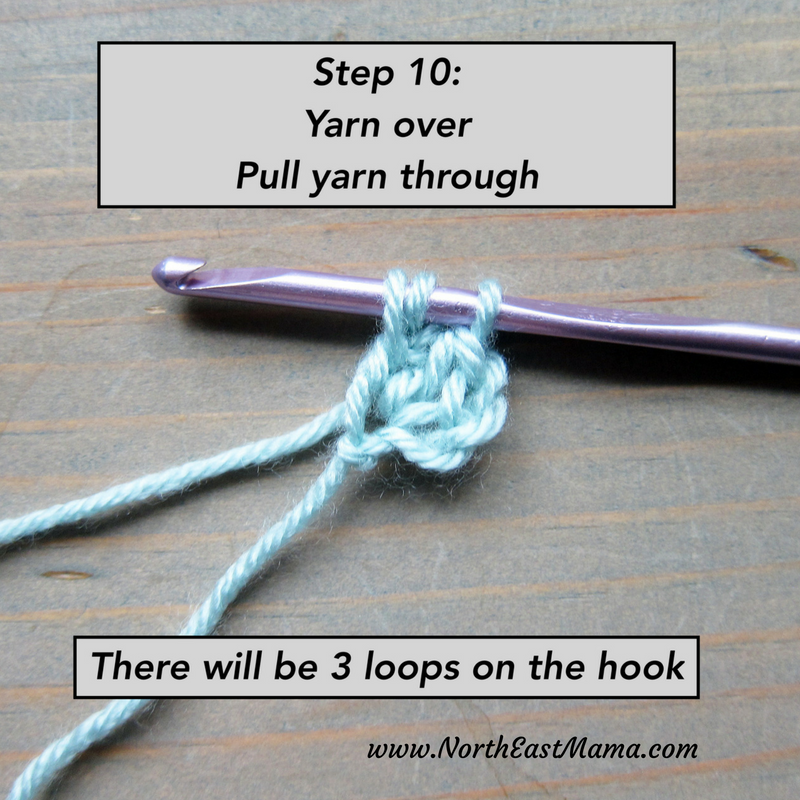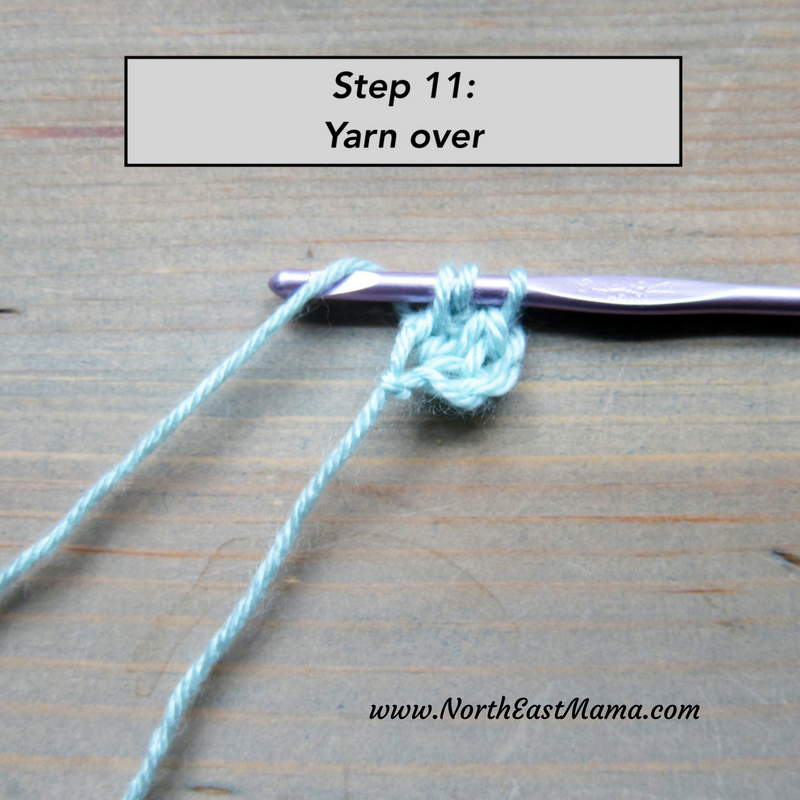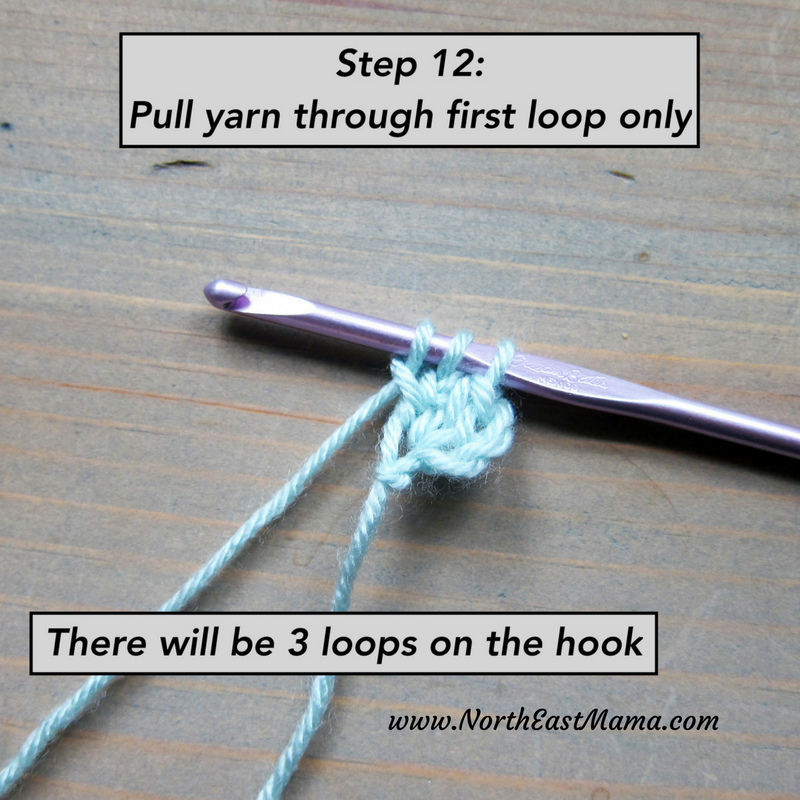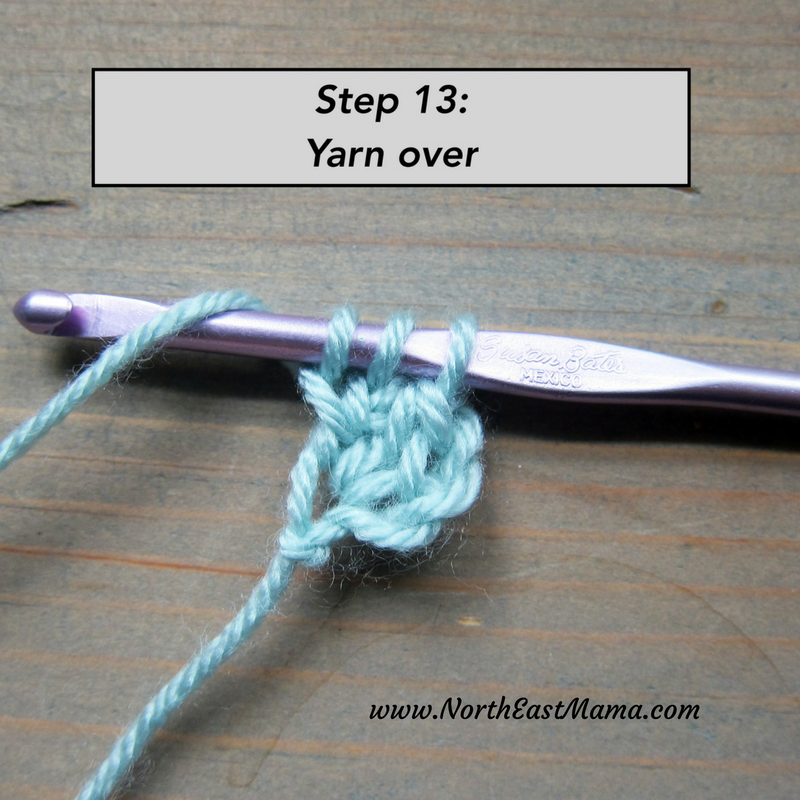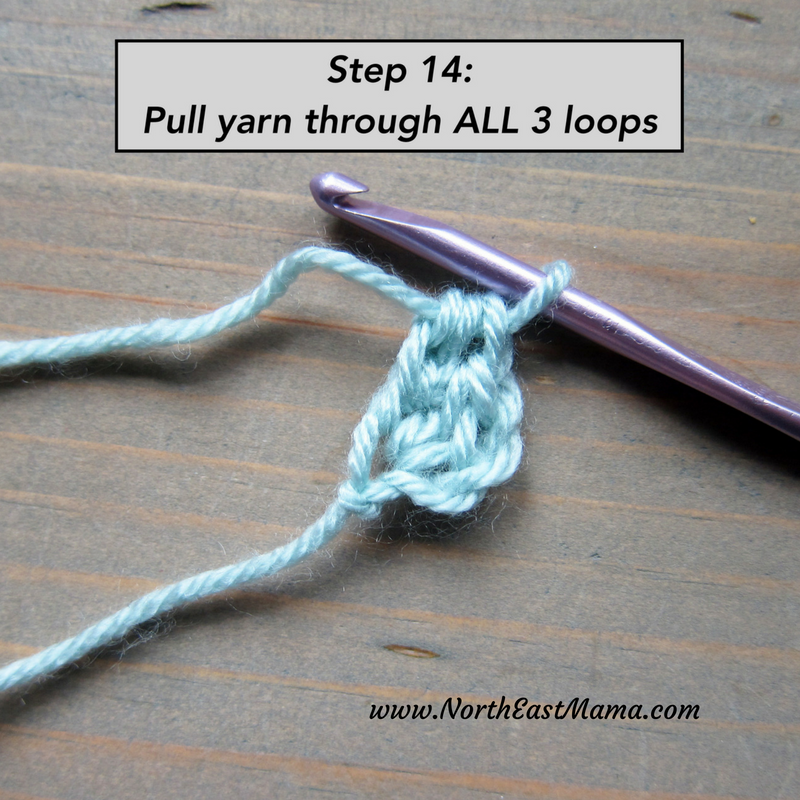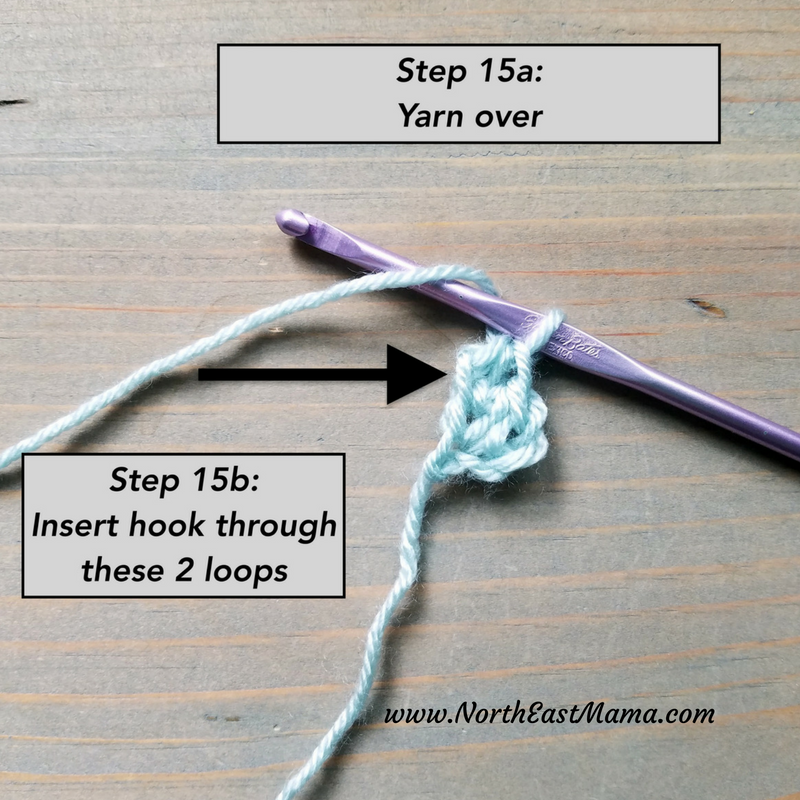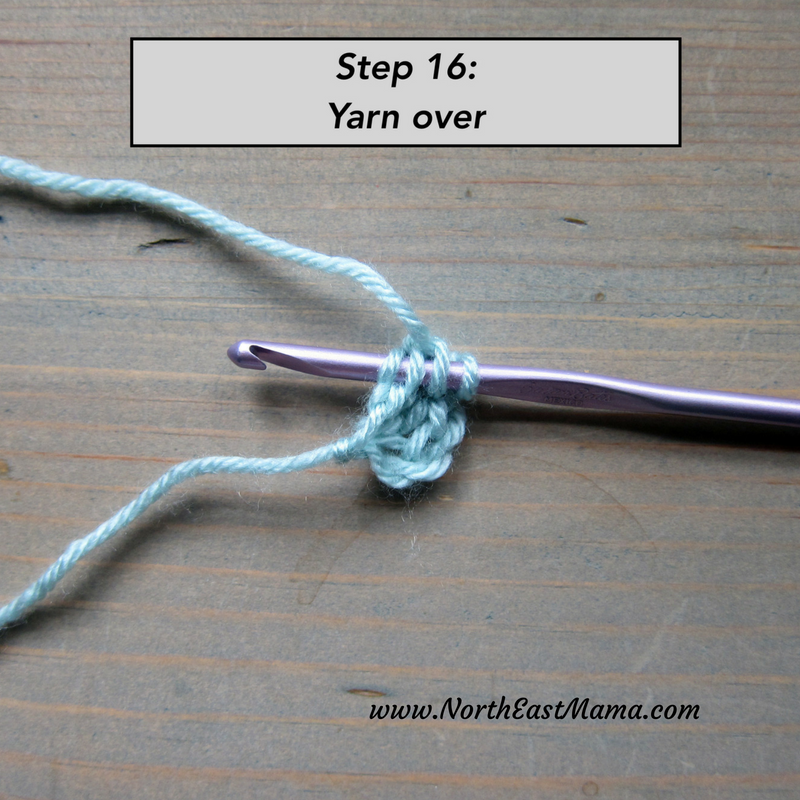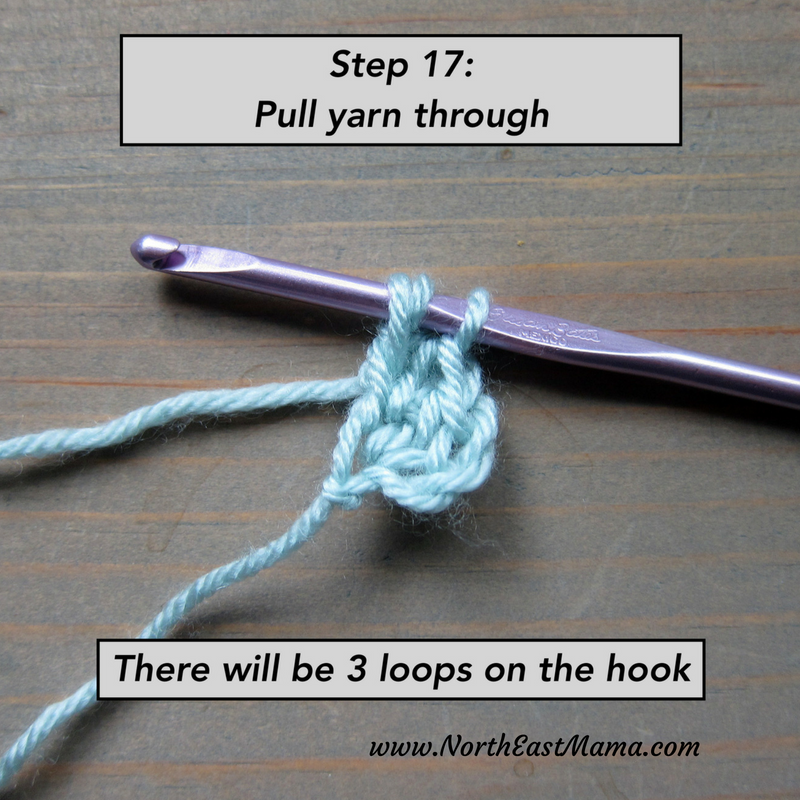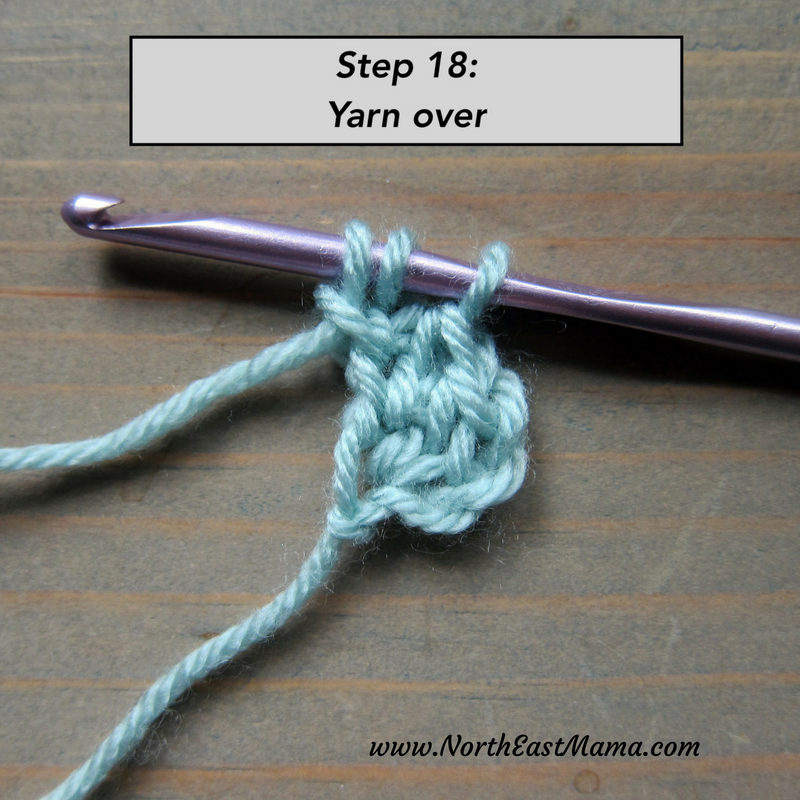 Tips & Tricks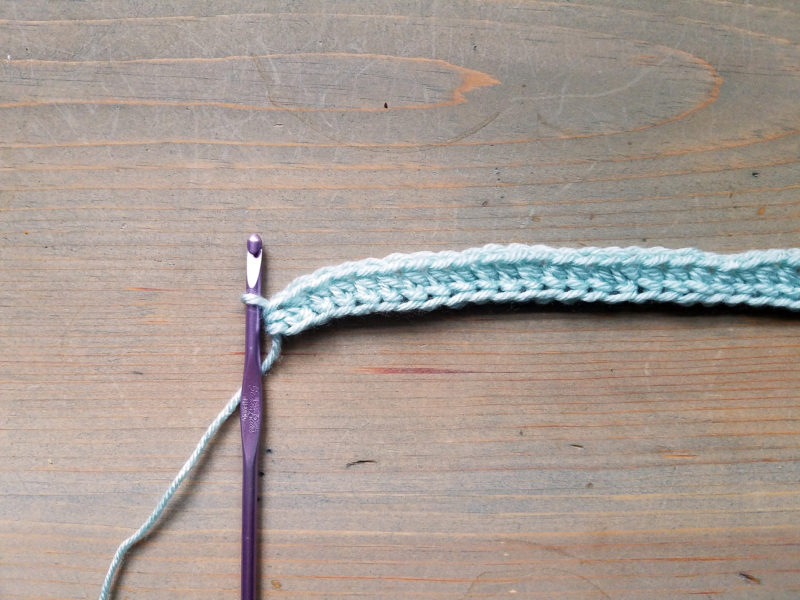 Make sure you pull up the first loop high.  If your first loops are too short or tight then your FHDC will start to curve.  A little curve is ok, too much will throw off the rest of your work.
After you do the yarn over, pull through after inserting your hook in the previous chain, do not forget to yarn over and pull through the first loop only.  I've done this before because I wasn't paying attention and ended up with a wonky v-shape, I didn't notice until I was several stitches past the mistake.
Sometimes the foundation stitches are referred to as a chainless foundation stitch.  They are the same thing, just a slightly different name.
That is all there is to the FHDC, I found the first few times tricky, but it didn't take long to get used to it.  I hope you enjoyed learning this stitch!
Warmest Wishes,
Cindy